Velaspan's "champagne taste" is pretty much limited to great WiFi and great beer.
It made our 15th anniversary plans easy:
Tap a local brewery to create some custom brews
Brand them, share them, and throw back one (or two) some afternoons when work's done and clients' WiFi is humming.
Introducing the first of four 15th anniversary craft beers from HiJinx Brewing Company in Allentown: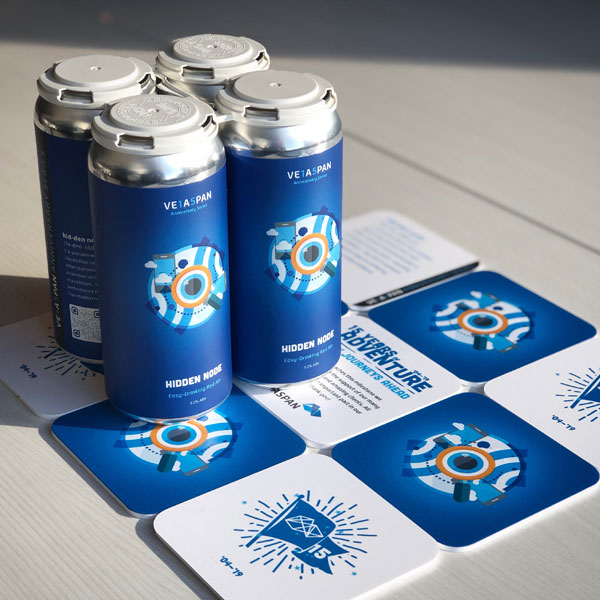 Hidden Node
An easy drinking red ale, Hidden Node the beer is far more enjoyable than hidden nodes in WiFi – collisions between network devices competing for the same access point. Malty, with notes of toffee and caramel and a dry, roasted finish. Not too bitter or too hoppy. Reliable and just right. Like your WiFi network design when we're done with it.
Sticky Client
It's when a device won't let go of an access point even though a closer one will provide a better connection. We're constantly designing against them. Constantly on the lookout for them. Can't stand them.
Like our other 15th anniversary craft beers, Sticky Client was custom brewed by HiJinx Brewing Company owner/brew master Curt Keck, with Velaspan founding partner David Bond stirring the pot. Curt knew he wanted a dark stout but had to find a way to play up the "sticky." A little molasses, lactose, and a 14-day fermentation cycle later, behold: Stick Client, an oatmeal molasses milk stout with toasted notes and a subtle sweetness.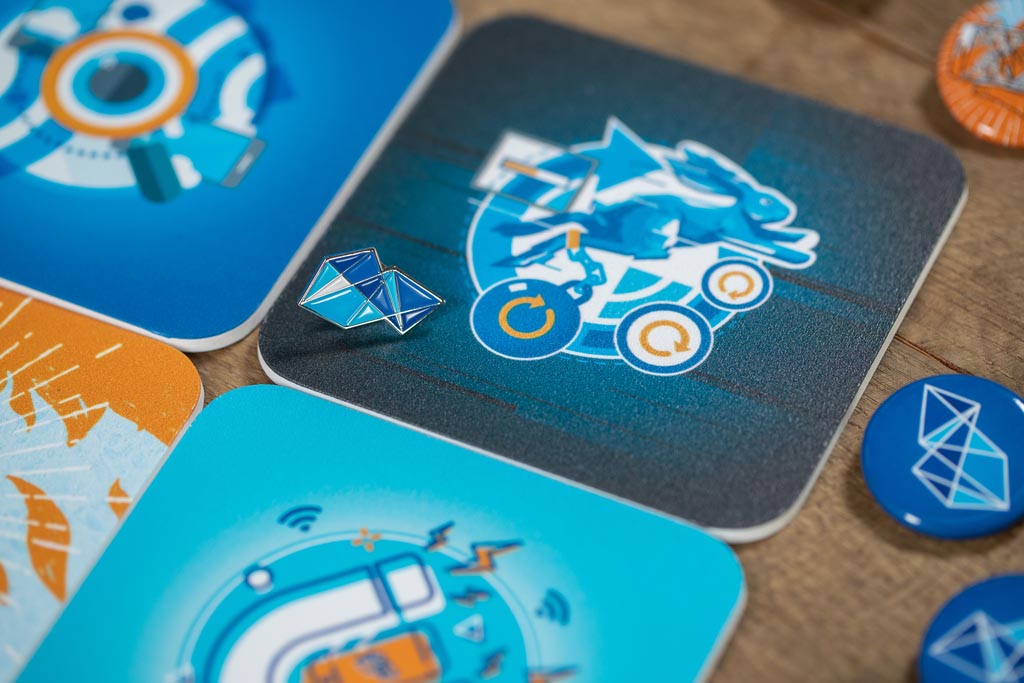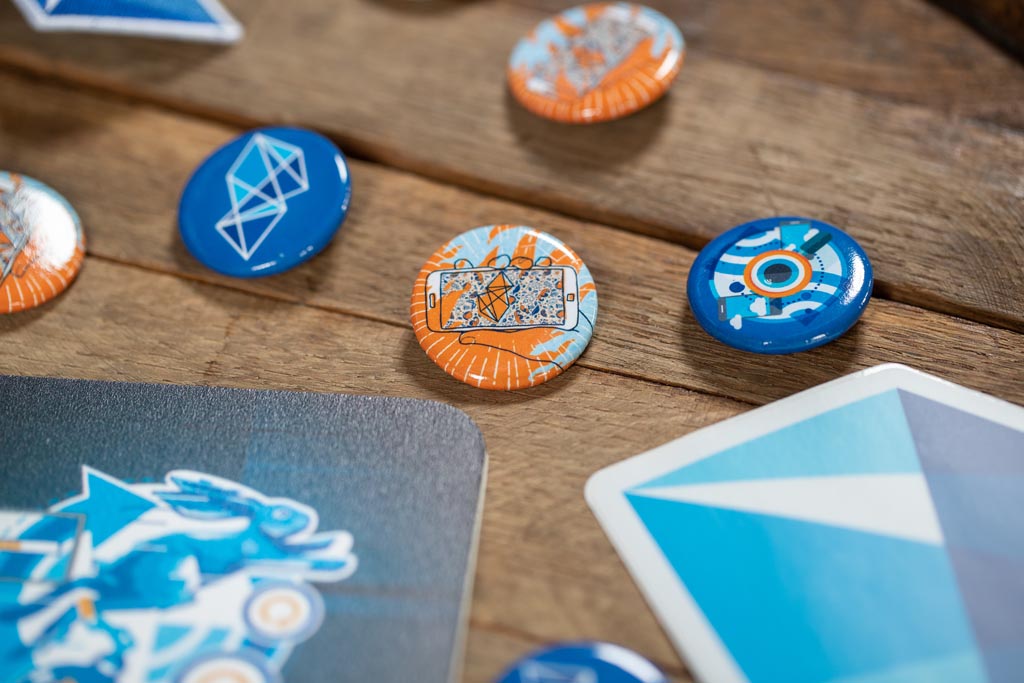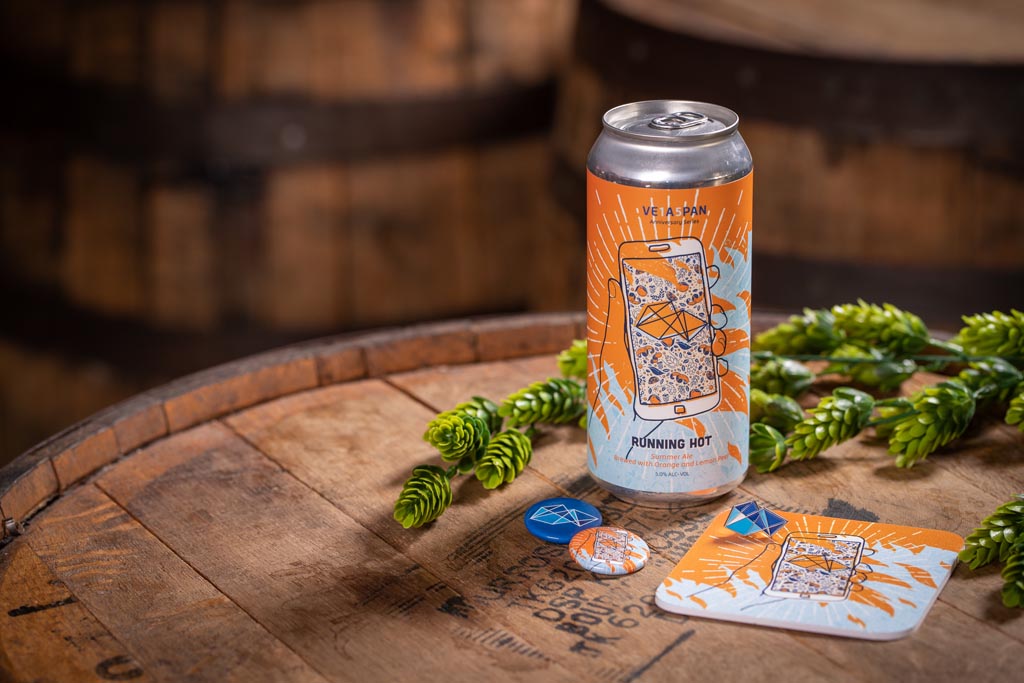 Excessive Retries
The third of our four 15th anniversary brew by HiJinks Brewing Company, Excessive Retries brought the zest to our virtual happy hours when we got our hands on it last spring. Brewed with citra and mosaic for citrus notes and El Dorado for hints of pear, it's everything you want in an IPA: Bright and drinkable, with an ABV that lets you have just one more.
In Wifi speak, excessive retries – caused by poorly designed or under-optimized networks – are the culprit behind common connection issues. Our beer name? A not-so-subtle go play in traffic to all of it. But don't worry. Once Velaspan's involved, your WiFi is smoother and more satisfying than this IPA – which says a lot.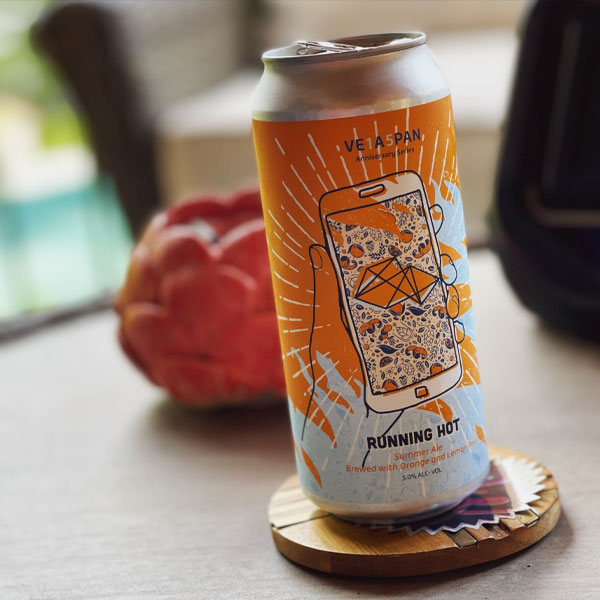 Running Hot
Don't even think about turning down the final beer in our anniversary series: Running Hot.
Running hot is a phrase we coined in-house for WiFi running too high on power – common in networks that aren't optimized or are poorly designed. Its namesake beer is so much more chill: A summer ale brewed with orange and lemon peel, perfect for taking your power down a notch when work's done and the sun is shining.
Cheers to 15 years and high-performance WiFi!
---
Velaspan's 15th anniversary is all thanks to you – our clients, prospective clients, partners, vendors, families and friends. Celebrate with us with a mixed four pack of our anniversary brews – on the house!
Reach out and we'll get it in your hands.