Velaspan's objectivity is its calling card. Exhibit A: Our role as wireless advisors for London's Francis Crick Institute, the UK's flagship biomedical research facility.

In this instance, Velaspan is not designing wireless. Rather, as trusted advisors, we're ensuring that the design vendor contracted by the Francis Crick Institute makes decisions in the best interest of our client. Under Velaspan's watch, the vendor will use only the exact hardware Crick's network needs, in the quantity it needs – nothing more.This engagement stems from an earlier engagement for a Francis Crick Institute tenant that demonstrated Velaspan's trustworthiness, thoughtfulness, and expertise – and left an indelible impression on Crick, who reached out when a need arose a few years later.
---
The Backstory
In 2018, Velaspan was engaged by a global pharmaceutical company to implement RF design in their leased lab space at the Francis Crick Institute. Typically, Crick tenants use the institute's shared wireless network. However, our pharmaceutical client had stipulated a standalone network as part of their lease agreement – a first.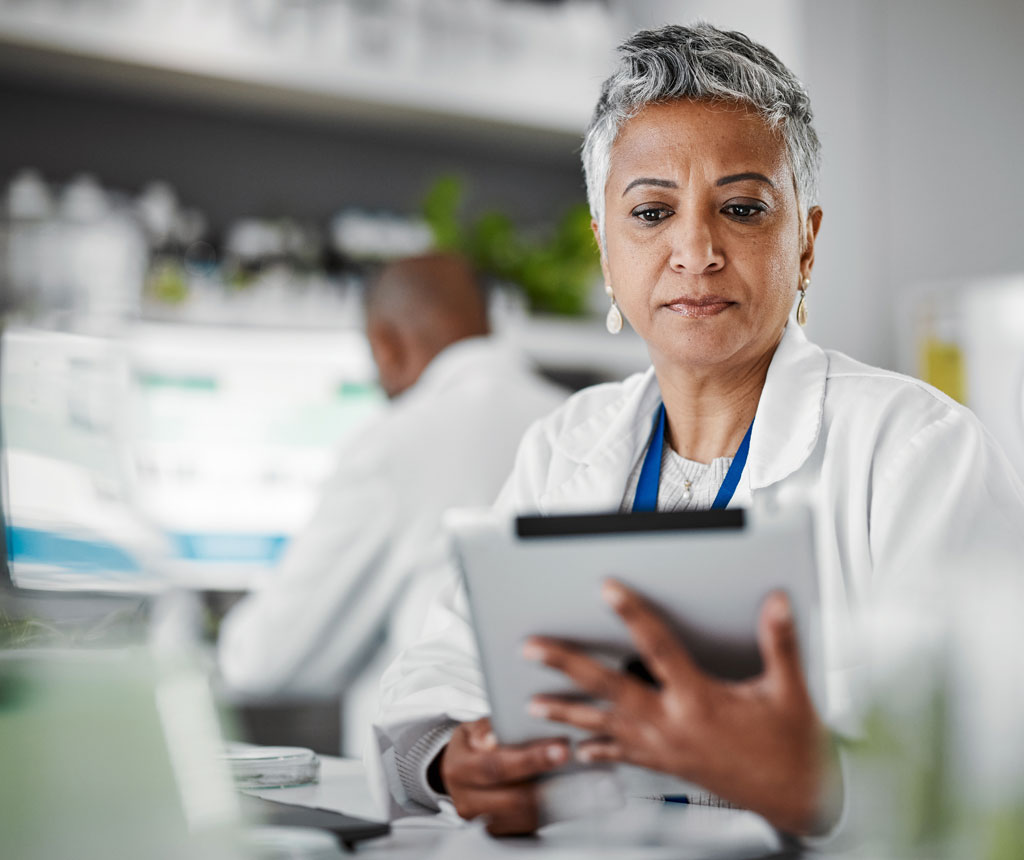 The job was a tall order for several reasons, Chief among them: the Francis Crick Institute's open concept, multi-tenant floor plan. In environments like Crick's, wireless planning and execution cannot be contained to one physical space. To design and deploy wireless for our client's 2,000-square-foot leased lab, we needed to survey space throughout the entire institute and permanently mount equipment in common areas as well as labs and workspaces shared by other tenants.

Francis Crick Institute leadership requested involvement in all wireless-related conversations. We welcomed them to the table. In the ensuing six months, we worked to satisfy our pharmaceutical client's wireless needs while also hearing and honoring Crick's valid requests, questions, and feedback.

When the Francis Crick Institute needed a wireless network refresh a few years later, its engineer remembered Velaspan and reached out. He explained that designing the institute's wireless was not an option for our team, as qualified hardware vendors would bid on the project only if project scope included design. However, Crick asked Velaspan to serve as advisors to ensure that Crick's budget and best interest drive all of the vendor's buying and planning decisions.
The Engagement
The advising engagement began by helping Crick develop success and failure criteria for prospective design and hardware vendors. Incorporated into the RFP, these standards would help ensure the quality of proposals and, once a WLAN vendor was selected, imbue design and deployment with an added layer of accountability.

From there, Velaspan helped the institute's IT team select a right-fit vendor from the vast pool of qualified bidders. Velaspan also conducted the preliminary wireless design site survey.
With the chosen design vendor up and running, we moved squarely into our ongoing advisory engagement role. Today, we engage with Crick and the design vendor whenever design-related milestones are complete and at any juncture where Crick requests our involvement. The Francis Crick Institute consulted us early on, for example, about the prospect of using WLAN hardware capable of tapping newly-available 6GHz frequency. We helped them weigh emerging technology's limitations and unknowns against its promise. Ultimately, we recommended (and Crick chose) a different hardware than what their hardware vendor had suggested, speaking to the value of our objective consulting role.
Looking ahead
Velaspan's WLAN redesign will be marked complete only after our Velaspan engineers sign off on a successful deployment – determined by Velaspan's post-deployment survey, which will abide by the success and failure criteria we helped the Francis Crick Institute determine at the top of the engagement.
Velaspan is also overseeing the design vendor's configuration, implementation, and validation of ClearPass network security. WLAN and ClearPass are both currently in proof-of-concept phases, with deployment scheduled for September of 2023. Stay tuned!
---
Would your organization benefit from a partnership with Velaspan? Reach out to schedule a call today.
Let's Discuss